Need time out for yourself?

This yoga meditation retreat is a holiday for your body, mind, heart & soul.
It is held at the secret garden, set in a national park of the Genal Valley.
DATES 2017  (5days-6 nights):
March 14 - March 20

April 11 - May 17

May 09 - May 15

June 13 - June 19

August 22 - August 28

September 19 - September 25

October 17 - October 23

IMPORTANT: "This retreat is a highly personalized retreat.
We will take no more then 6 participants at a time!"

Each day your yoga meditation retreat will include:
Uplifting Yoga session to start the day

4-hour teaching session to learn and practice meditation
 in the morning.

Time for relaxation, contemplation and enjoying the Secret Garden in the afternoons.

Time together to share and connect.

Great organic, healthy and delicious cooked meals.

Q&A sessions, meditations and personal coaching in the evenings.

Itinerary
ARRIVAL DAY - Day 1

Check into your rooms any time after 2pm.
Relax & Enjoy the resort grounds and the river with its hiking trails.
Welcome dinner at 7pm with facilitators Ian & Rose.
Days 2 - 6

MORNINGS
Start the day with a refreshing yoga session & a sweet meditation.
Ian has developed his own style of yoga drawing inspiration from different yoga styles, which is what he will be teaching
Breakfast is home style with organic fruits, homemade bread and fresh juices.
A morning teaching & practice session of 4 hours.
Your morning will be completed with a delicious lunch under the shade of trees in the finca's beautiful courtyard garden.

AFTERNOONS

Spend the afternoon alone or with others from the course, which ever feels right for you. Go for a beautiful hike, enjoy the green and lush nature, swim in the mountain spring water fed river or have a siesta and just do nothing in the sun or in a hammock in the shade. 
You will enjoy this time as it gives you time to assimilate the teachings of the day and practice some of the tools given to you.
A wonderful Spanish Tapa's-dinner will be served for you at 7pm.
EVENINGS

The evenings will be personalized to the groups liking. It will consist of meditation, group sharing and activities like chanting, campfire & singing, a movie, outing to a famous white village etc.

DEPARTURE DAY - Day 7
Yoga & meditation session at 8am followed with a breakfast.
Check out is at 12 noon.
Drive to the airport for your return home or you can book more nights to enjoy this beautiful resort a little while longer.
 What can I expect from this Yoga Meditation Retreat?

Meditation is easy to learn with a course but it may be hard to practice on a regular basis if you haven't gotten to the depth where you will start to reap great benefits.
When beginning meditation people often find that they need some kind of course or retreat to really "break through" and discover what meditation can offer. This 6-day Yoga Meditation Retreat is perfect for that.
Equally, for people who are practicing meditation on a regular basis, it is a great space to deepen your current practice and be able to sharpen your abilities to go within.
The group will be no larger then 6 participants, which enables each participant to receive plenty of personalized time and guidance.
During this yoga meditation retreat you will learn:
The mechanics of meditation as you are being guided by experts in the field.
Many forms, tools and techniques of going within.
How to calm your mind and take control over your emotions and thus take control over your life.
How to increase the feeling of peace, calm and happiness in your life.
How to connect to the Source and live your live from your connection.
The main obstacles re. meditation and how to overcome them.
How to find access to the discipline that lives inside of you so you can succeed in making it a practice that fits into your daily life.
How to tackle challenges in your life and find the answers / solutions fast through meditation.
Gain awareness of your body through yoga practice.
You will find there will be a nice balance between teachings, meditating, being together and sharing and time for yourself.
This yoga meditation retreat will truly be an unforgettable experience!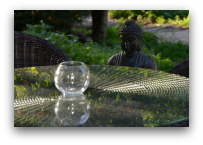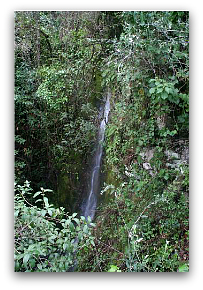 Summary of Details for 
5-day Yoga Meditation Retreat
Who



For anyone that wants or needs time out to relax, reflect, contemplate and reset.

For anyone that wants to learn how to meditate or wants to further/deepen their own meditation practice.

We provide the course in English.

Translation provided for Spanish, Dutch and German.

Where
When
2017
March 14 - March 20

April 11 - May 17

May 09 - May 15

June 13 - June 19

August 22 - August 28

September 19 - September 25

October 17 - October 23
What's included

6 nights of accommodation in the guesthouse or luxurious yurts (glamping).


All meals: homemade, ecological & mostly vegetarian with some fish and chicken and are absolutely delicious.

Meditation instructions daily by certified meditation experts Ian Tolmay and Rose Tol


Well-being gifts to help you relax

Daily uplifting yoga sessions




3 meditations daily

all materials offered in the course

unlimited Natural Mountain Spring Water and teas throughout your stay




all local taxes



Price
785 Euro for shared accommodations for the 6 days

985 Euro for single occupancy


Early bird special: Register 8 weeks before the start of the date of your retreat and receive your yoga meditation retreat for a discount of 10%



Tip
Extend your stay for the 6-day yoga meditation retreat to enjoy the beautiful nature and river at the Secret Garden, or explore the many white villages which are peppered in the surrounding mountains and make a trip to the mediterranean sea, only a 45 minute drive away for a lovely day at the beach. It is a great way to get prepared for a great retreat or solidify the retreat experience afterwards. You can inquire with the Secret Garden Retreat center for availability.

Terms and Conditions
Prices and payment All prices are set in Euro's and you will be charged in this currency. You will pay a 35% deposit for the holiday or retreat booked via PayPal. The balance should be paid 45 days before the commencement day of the holiday.  We will charge you the difference between the deposit paid and the total price as shown at the time of your booking. Payment instructions are given at the time of booking. It is your responsibility to ensure you comply with the balance payment terms as shown on your booking confirmation. Failure to comply with the payment conditions will result in the cancellation of your holiday and no refunds shall be given. 
Travel insurance It is a condition of your contract that you and all members of your party have suitable and sufficient travel insurance to cover your holiday as the School for Meditation and the Secret Garden retreat can not be held responsible for any liability, expenses or losses you incur as a result of being inadequately insured. It is strongly recommended that a comprehensive travel insurance policy is purchased. 
Passports, visas and health requirements   It is the responsibility of all passengers, regardless of the passport they hold, to check with the appropriate consulates to determine if any visas are required. As visa and health requirements are subject to change without notice, it is recommended that verification prior to travel be made of existing foreign visa and health requirements.  Should you not have the correct visa in order to commence your holiday, you will have to pay the the full cost of the holiday and no refunds will be given. 
Your responsibility Please note you are responsible for both your and your party's actions. If our hosts believe your actions or those of your party could cause danger, upset or annoyance to other customers, guests or staff, the host may end your booked arrangements immediately. In this event, the host will not pay compensation, make refunds nor pay any expenses you suffer as a result. 
Cancellations Any cancellations made at least 45 days before arrival will result in the loss of the deposit paid (equivalent to 35% of the total holiday amount).
Should you cancel within 45 days of your arrival date or fail to turn up for your holiday, you will be charged 100% of the total value of the holiday and all extras booked.
No refunds will be given for curtailments or cancellations on or after the holiday start date.
To request a cancellation, please put this in writing to
Changes made by the host before travel We reserve the right to cancel, change or substitute any service and to decline to accept or retain any holiday members at any time for any reason including, without limitation, an insufficient number of participants. If you have cause for complaint whilst on your holiday, this must be immediately brought to the attention of the hosts so that action can be taken to remedy the problem. Failure to report your complaint in this way may jeopardise any claim you subsequently make.
Your privacy Your contact details will not be sold, leased or made available to any other party other than the School for Meditation. Your details will be automatically added to a private email list where you will receive occasional updates and news from the School for Meditation. You can unsubscribe this email list from a link in the email.
When you book this yoga meditation retreat you agree to the above terms and conditions.