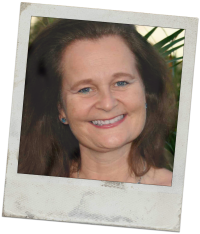 Rose
My name is Rose. I have lived out of a suitcase for the last 25 years. Not because I was homeless. I was on a journey around the world looking for Home. Home of the truth, the love and feeling of belonging, fulfillment and connection that I know was inside of me but could only feel short moments in time and then for it to disappear again.
This drove me crazy. So much so, that I was not going to stop till I could stay in the love and light..."I wanted the whole "lot", whatever it took".

Along that journey there were two things that crossed my path that I am tremendously grateful for to this day and led me to a life of daily meditation and communion.
1. I was 29 years old. It was a rainy evening. I had nothing better to do so I went to a lecture at the Holiday-Inn hotel. This lecture was about ultimate spiritual freedom. Her name was Kalindi. She is a modern-day master. She beckoned all of the people there to join her for a 10-day Intensive. And she promised it would be "everything" we have been waiting for. She talked about God a lot which pushed my buttons right, left and center. But something inside of me whispered: "I have to go do this thing".
Within 2 weeks I hopped on a plane to San Diego and joined Kalindi for this Intensive with 11 fellow participants.   read more...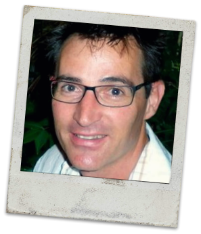 Ian
Hi, my name is Ian. I am Rose's life partner and co-founder of the school for meditation. We live in Andalusia, Spain where we are building a meditation retreat called the "Secret Garden". You could say that this is the "home on earth" for the school for meditation, besides it being online available to the whole world.
As this world seems to become more and more crazier with the day our goal is to create a self sustaining farm and offer people to be part of it by visiting the retreat and/or participating in one of the meditation retreats being offered.
Personally, I am putting my heart and soul in this retreat and the school for meditation. I deeply dislike the illusion; the lies, the deceit and the things done in the name of truth but are born in untruth. I am passionate about meditation because for me IT IS the way out of the illusion. It is in my meditations where I find ways to let go and fill myself with the energy, love and presence to God - my savior, which I have come to know to be The Way.
One of the quotes from Gourasana close to my heart:
The only way out of the illusion
is to fill yourself with the presence of God
"I am looking forward to meet you at the school for meditation or maybe welcome you someday in the Secret Garden.
Until then....I wish you all the best on your journeys within."
Ian

read more of Rose's story...

...These other participants had a lot going for them in their lives...so I thought, I am in the right place.
Kalindi, thank God, was relentless. She said: "Do you want the truth and nothing but the truth?...meaning Truth with the capital "T"?" I said yes before my fear was grabbing hold in my throat and the roller coaster began.
To get to the heart of the matter; Kalindi shed light on many of the areas where I was not in the truth, not connected, I guess you could say in darkness. The main challenge for me was how I was confronted with the endless spiritual concepts and beliefs I had taken on, in the last 10 years of being a spiritual seeker.
I was guided through a dark tunnel, the one I knew I have been avoiding for so long. And at the end of the tunnel was light. A light that I know I have been longing for...for lifetimes.
2. As I moved towards that Light...to my greatest surprise, I ended up at the feet of my Father...our heavenly Father, not my earthly father. It was the most perfect, beautiful and complete love I had ever experienced. I trusted and wanted more so I crawled up in His lap. I stayed in His lap for a time that felt like eternity.
After this experience I dropped on my knees and heard myself say;" Oh my God!"...Kalindi looked at me with eyes of unconditional love and knodded her head. She told me to stay quiet, close my eyes and savor it, cherish it; "this is yours and no one else's - you worked hard for it."
I remember my mind was startled as I was not looking for God. I had so many feelings about God. It took me some years after that to understand that most of the feelings of not wanting to name God with God is because of what the world has done in the name of God and to God.
Kalindi has been my spiritual teacher and master for the last 22 years as I continued my journey into the greatest mystery's of God. Her beckoning never ceased:
Come into the Light
Stay in the Light

Meditation has been and continues to the be the daily, main and chief ingredient of my journey into to the light and to come to a place where I am able to stay in the Light.
In order to find the greatest benefits possible in my meditation work I had to also become of the many concepts and beliefs I had about going within and the transformational movement.
This website is me, and my friends that I have gotten to know along the way, sharing this journey with you and all the things I have learned about meditation.

Because through and in meditation you can tap into a power that can:
Transform you
Heal you
Connect you to your True Self
Connect you to God...or however you like to name the Source
Free you of all the things that are binding you
Give you all the answers you need and you are looking for
Fill you so you can fulfill your life purpose
I named this site school for meditation, because this is how I would like a school to feel like in this world; Open, simple, professional and completely focused on people. People that want to learn, share, give and have the desire to be the change in this world.
Go within and make a difference!

"I am looking forward to getting to know you and walk our journeys together!"

Rose